The Chandra X-ray Telescope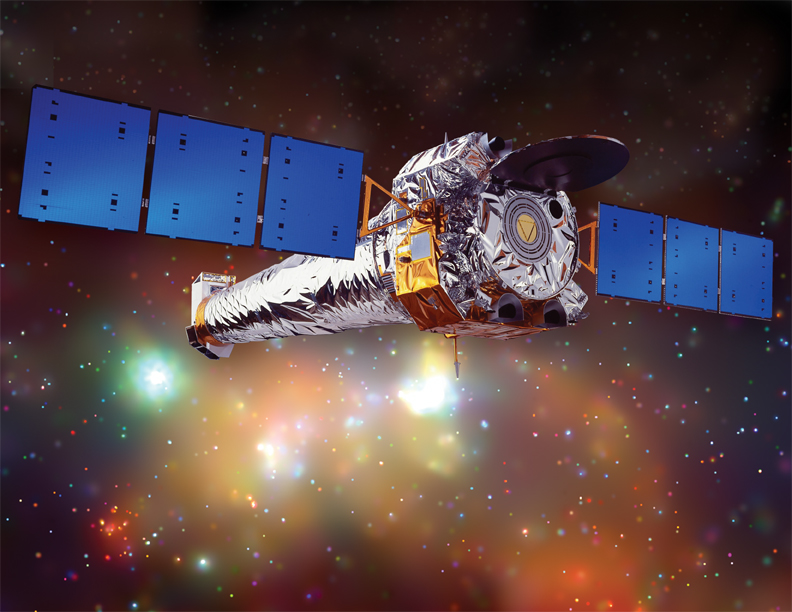 The Chandra X-ray Observatory – One of Nasa's Great Observatories, along with the Hubble Space Telescope which sees in ultraviolet visible and near infrared, the Spitzer Space Telescope with sees infrared and the Compton Gamma Ray Observatory.
To explore the Chandra X-ray Telescope, choose at least two of the following and throughly explore the link, either reading, listening, creating. After a week, I will ask you what you did, what happened with it and what you learned from it.
1. Read Chandra's blog
2.  Follow Chandra on Twitter.
3.  Chandra Podcasts, animation and videos of recent discoveries and updates
4. The Beautiful Universe: Chandra in HD Podcasts
6. Interactive Features – a variety of online interactions
7. Eyes on the Solar System – Find out where Chandra is right now; Info on tracking
8. Chandra Chronicles – Read about the people and science involved in making Chandra's discoveries
9. Chandra on YouTube – a variety of videos describing the telescope and its discoveries
10.  Chandra Paper Model – this pdf has paper scale models you can put together of NASA's Great Observatories: Chandra, Hubble & the Compton Gamma Ray Telescopes
11. Amazing Space's web page on Chandra
12. Learn about the man who the Chandra X-ray telescope is named after!! Listen to a podcast about him instead of reading.